District Basketball Tonight! Let's all come out and support the Crusaders !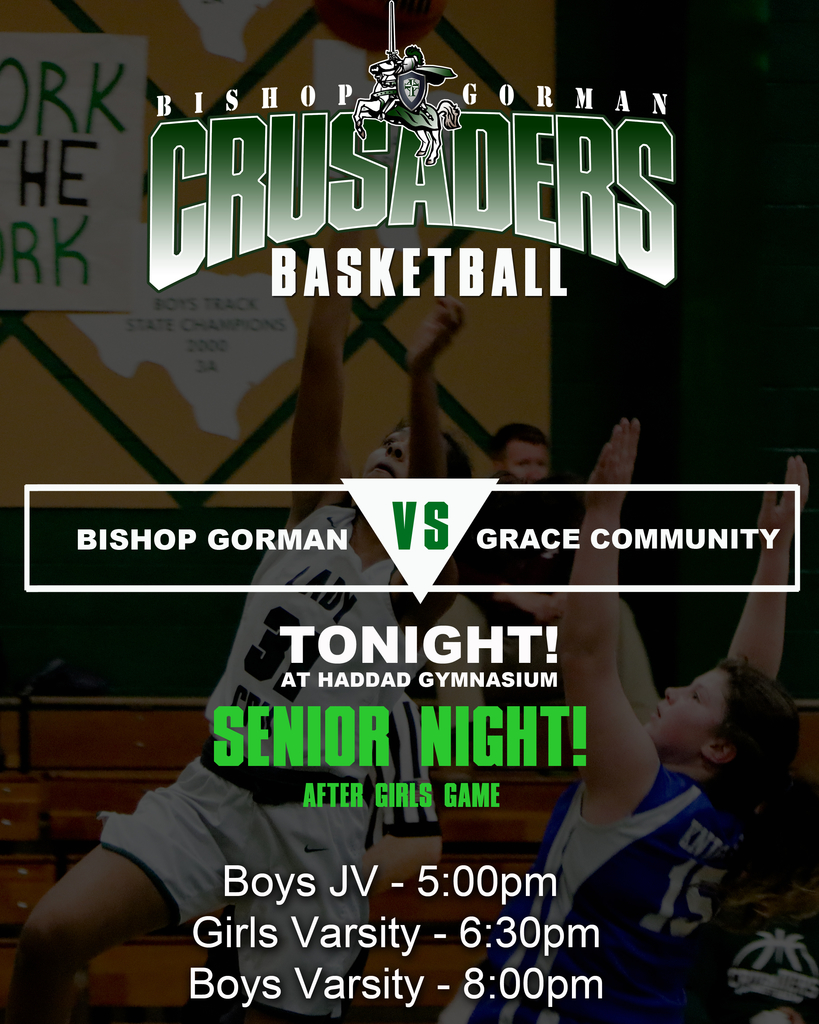 Presentation of the Lord!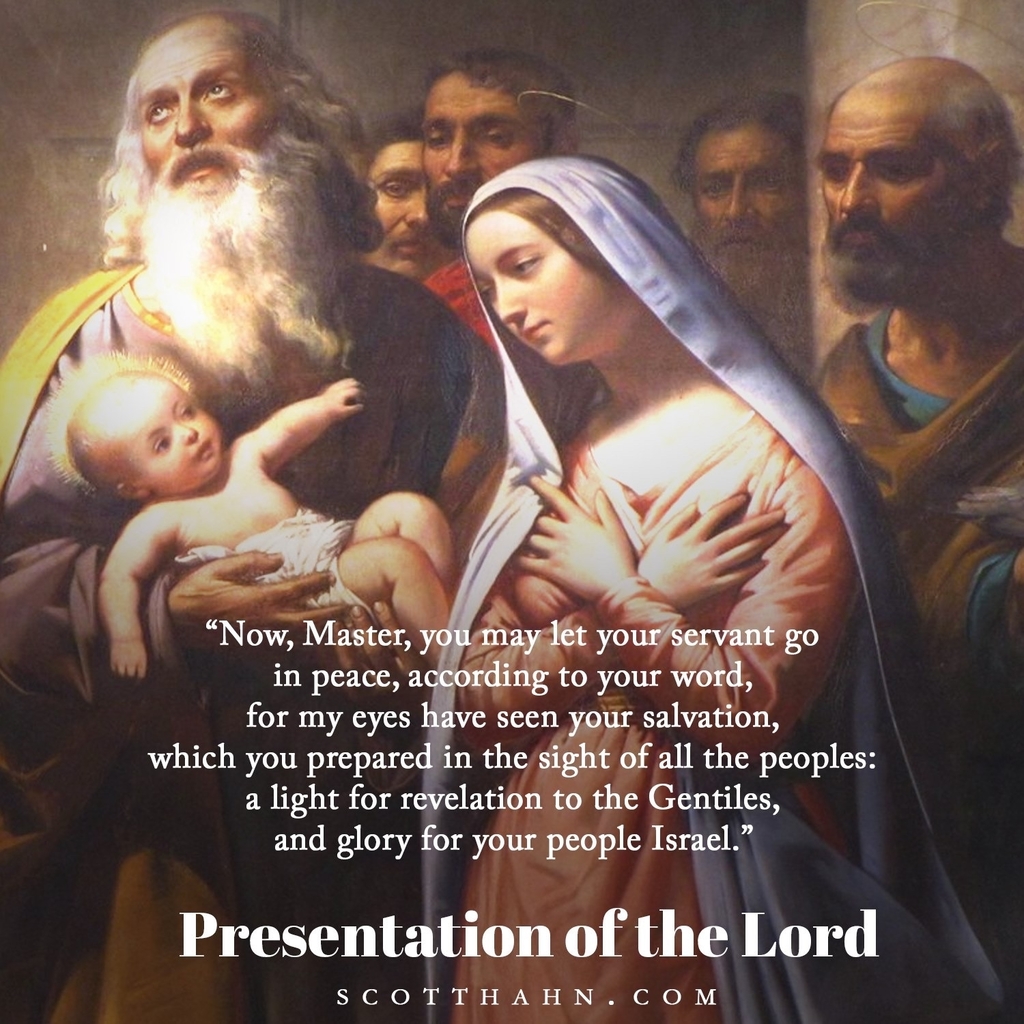 Kindergarten played Knock your Socks off in PE today!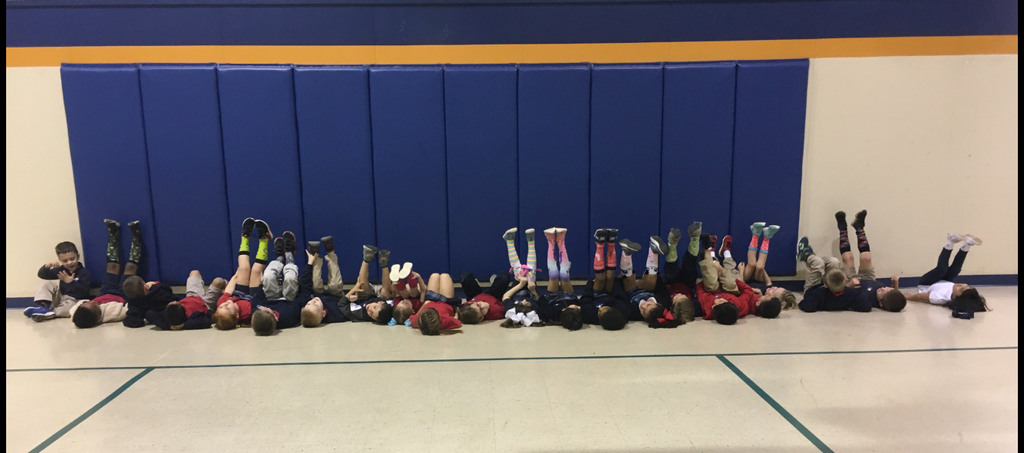 Final Middle School Home Game tonight!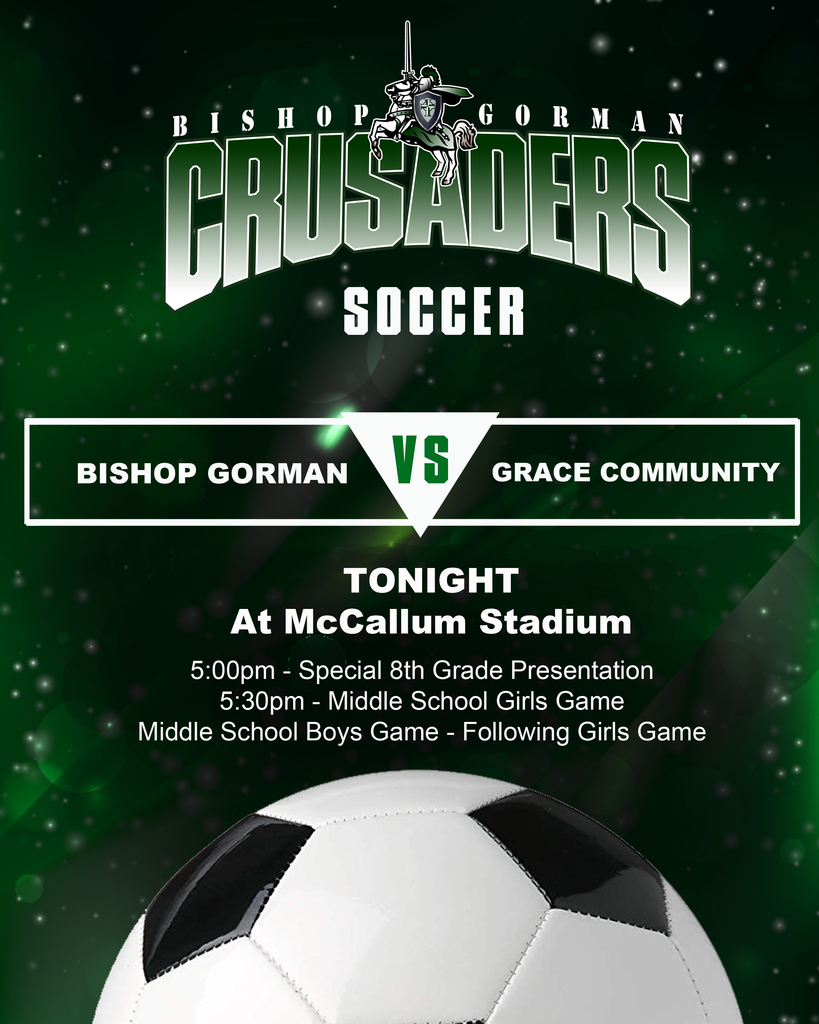 Is it a solid or a liquid? Ask any 4th grader about the 3 states of matter! #saintsandscholars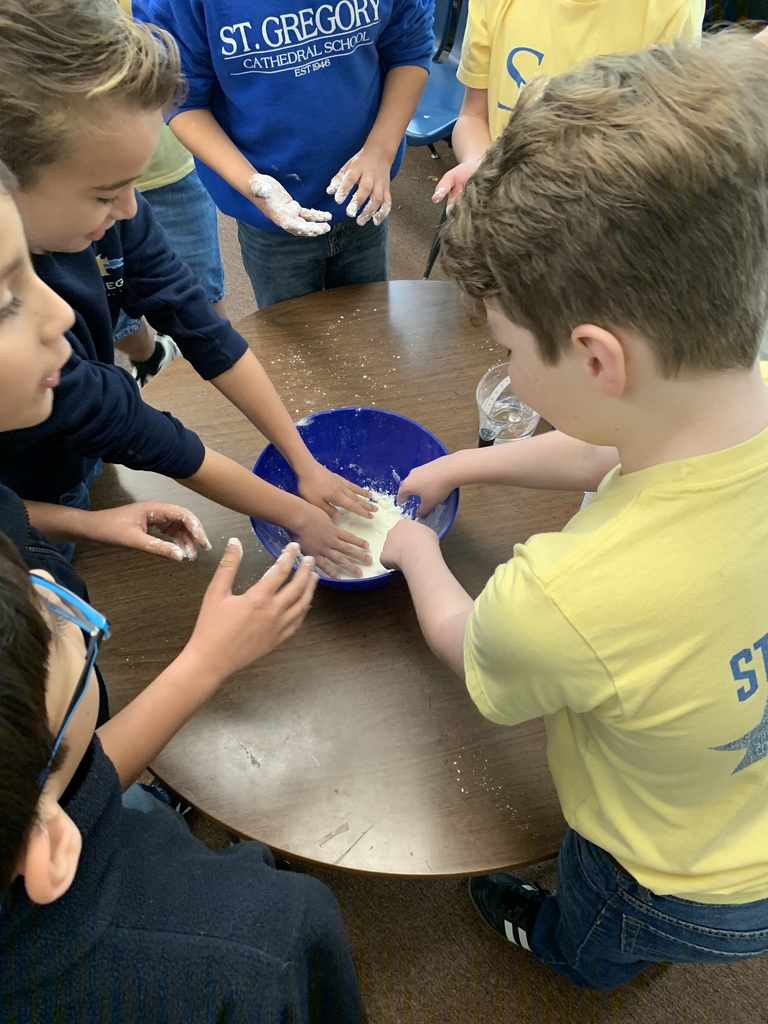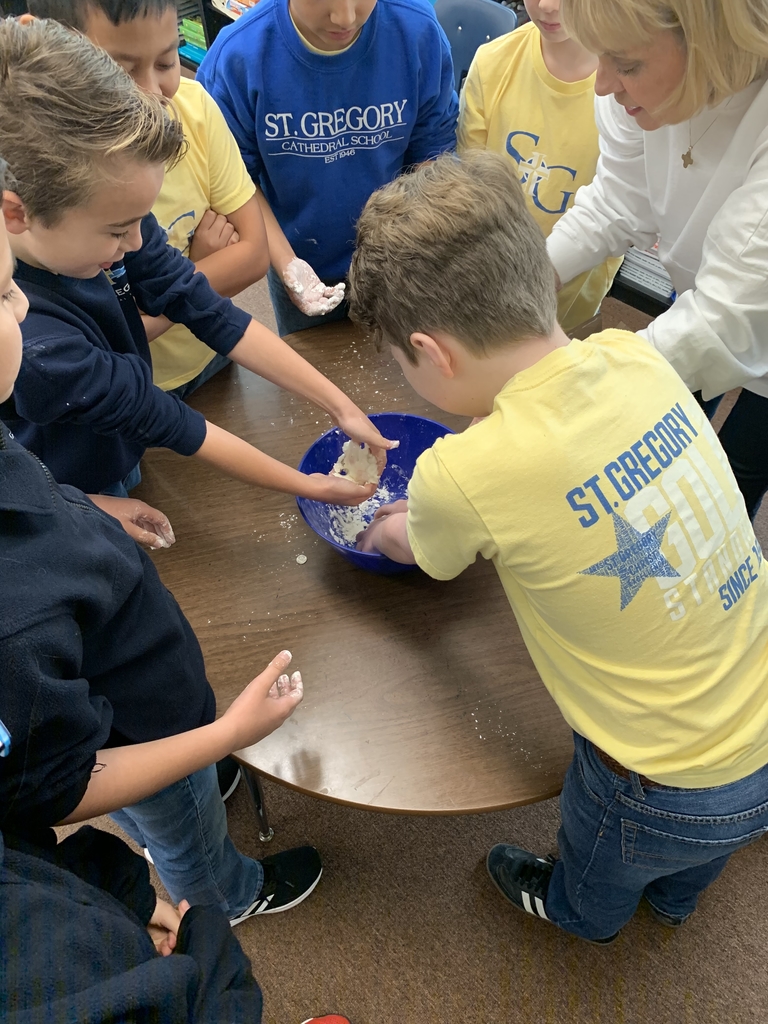 Fourth graders are studying density with water, cooking oil and syrup. They separate out so that the least dense is on top...ask any 4th grader!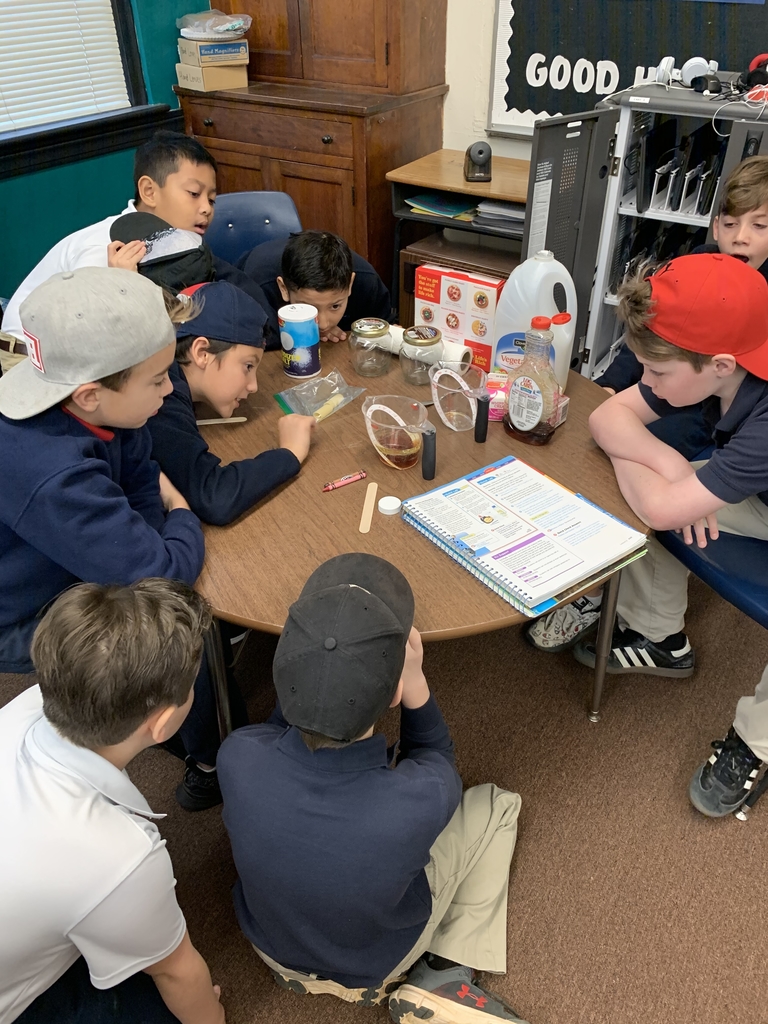 4th grade started with cream (a liquid) and turned it into a solid (butter)! We learned our "matter" was a yummy snack along with observing a physical change!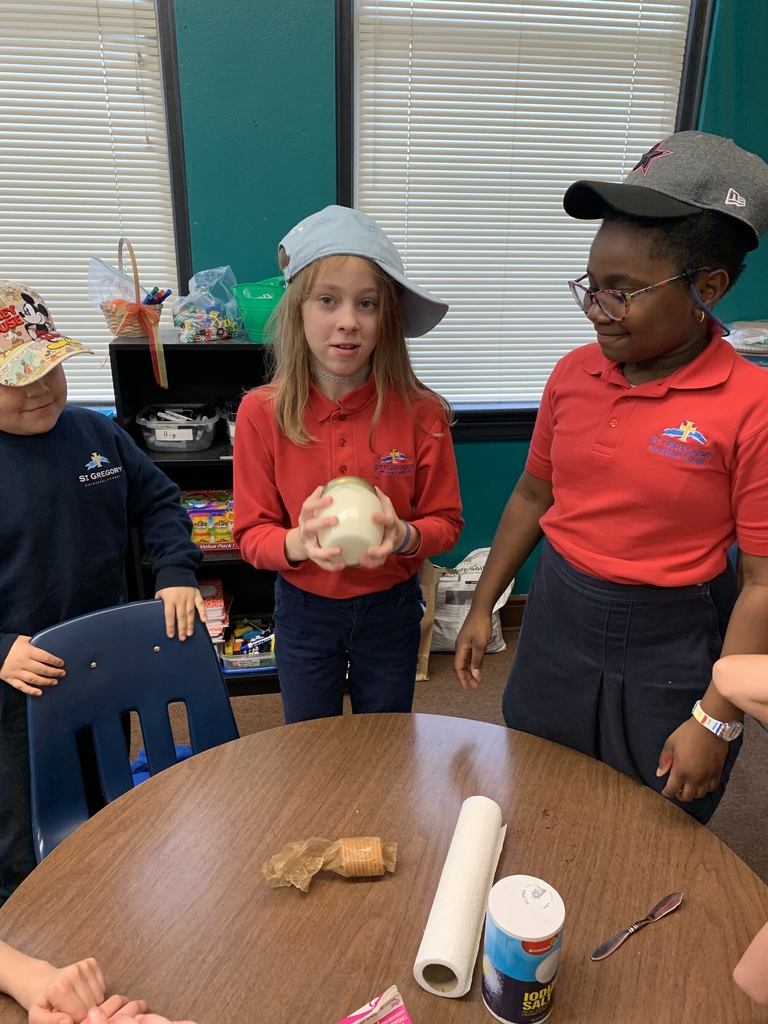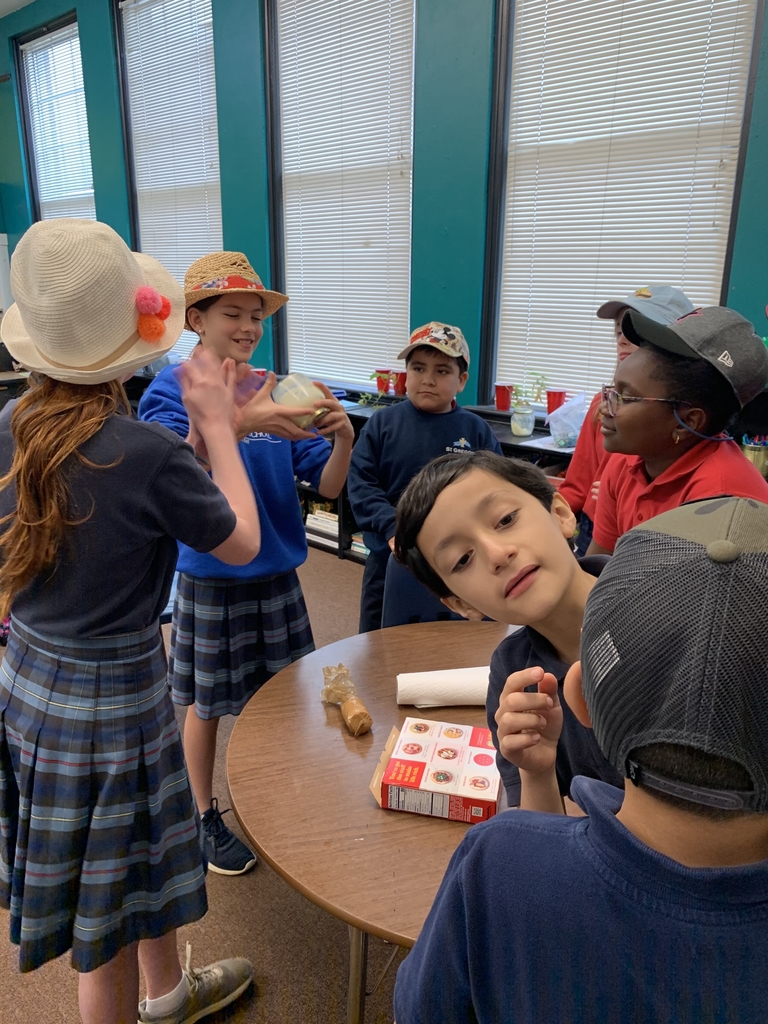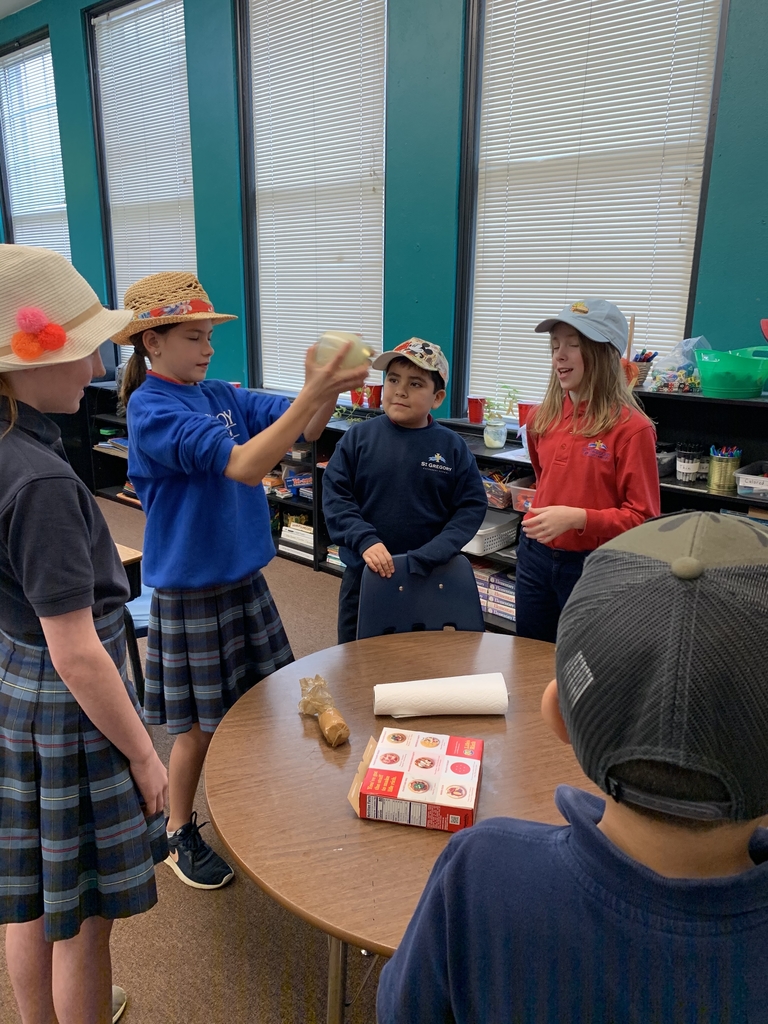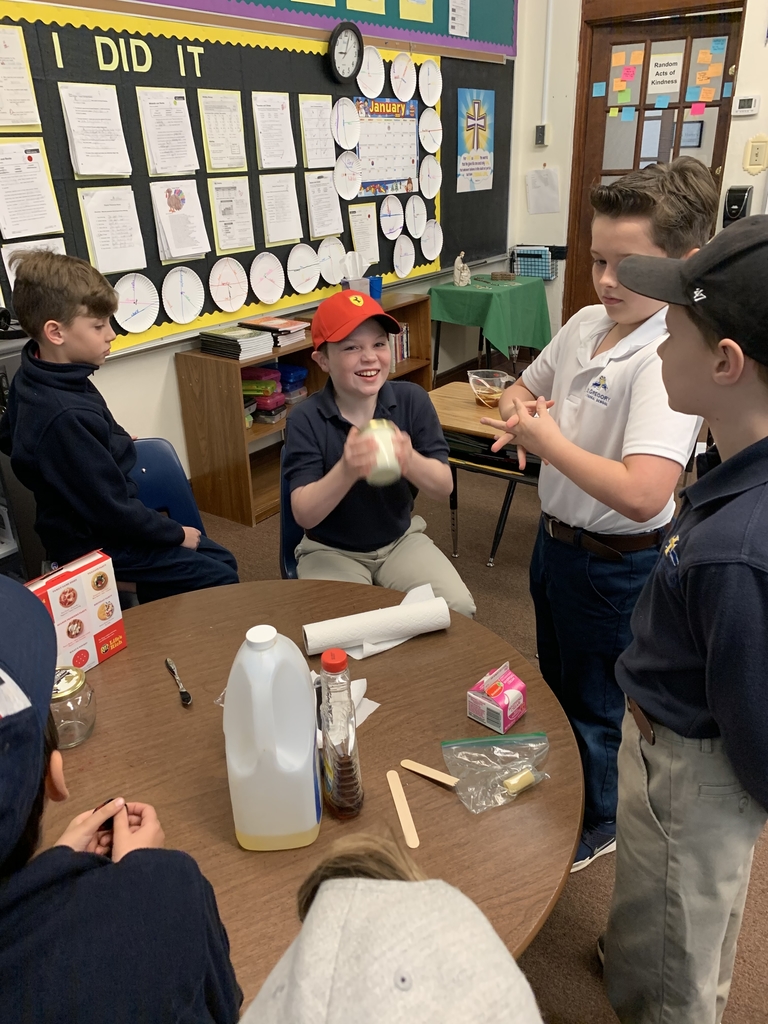 Father-Son Retreat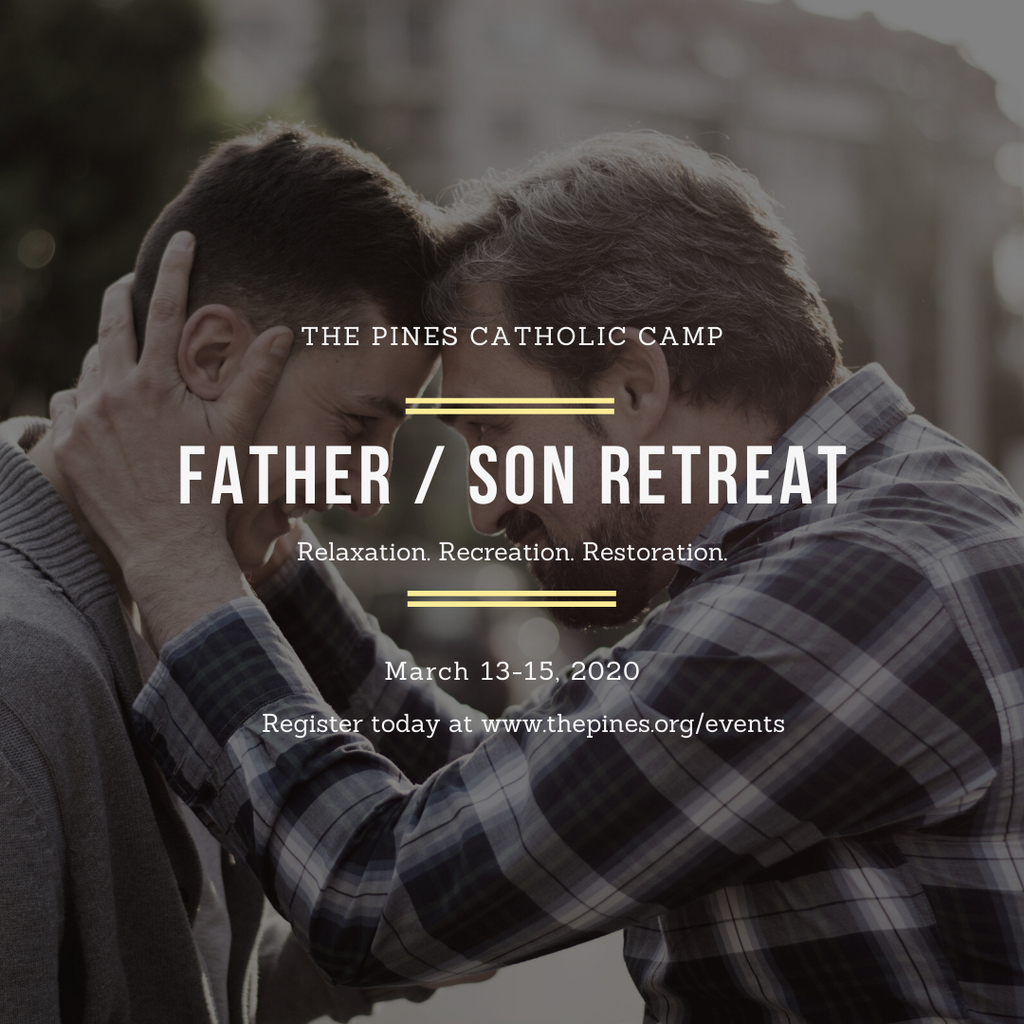 Kindergarten celebrates Catholic Schools week today with silly hats!! ...Hats off to Catholic Schools!!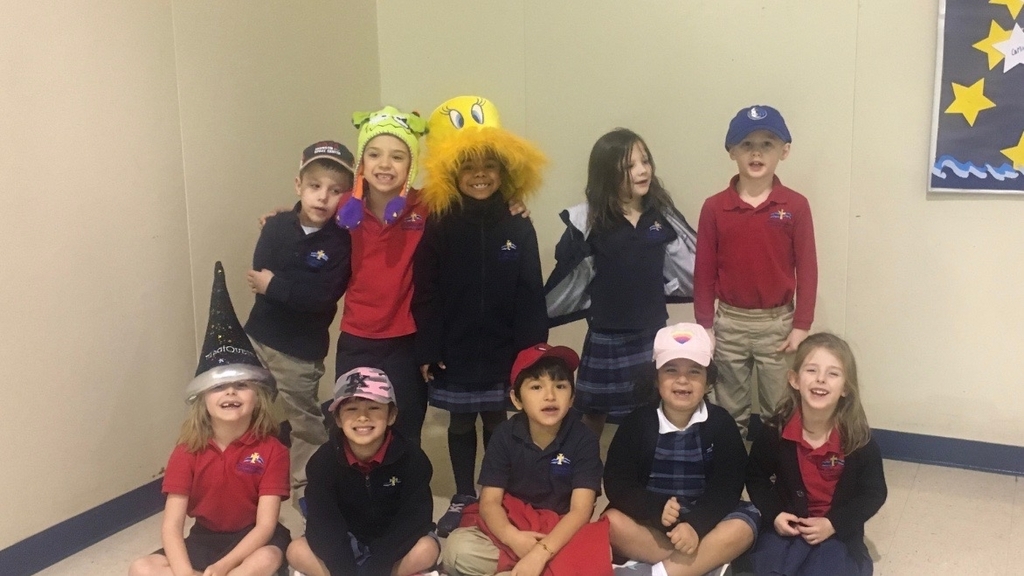 Bishop Gorman hosts Longview St. Marys tonight during Catholic Schools Week! Both schools are Sports Leader Schools!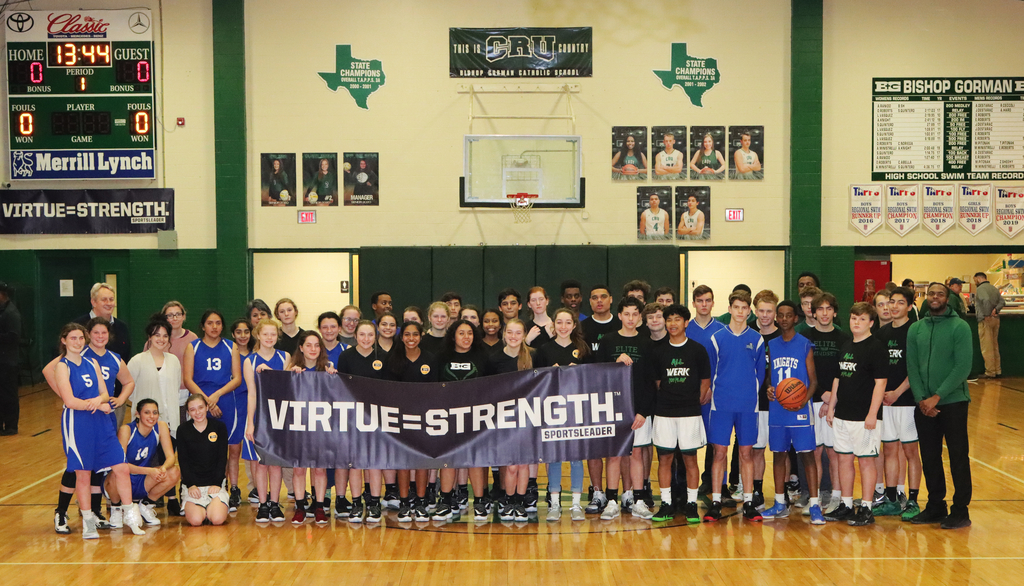 Come see the Middle School Academic Fair projects from 5:00-6:00pm!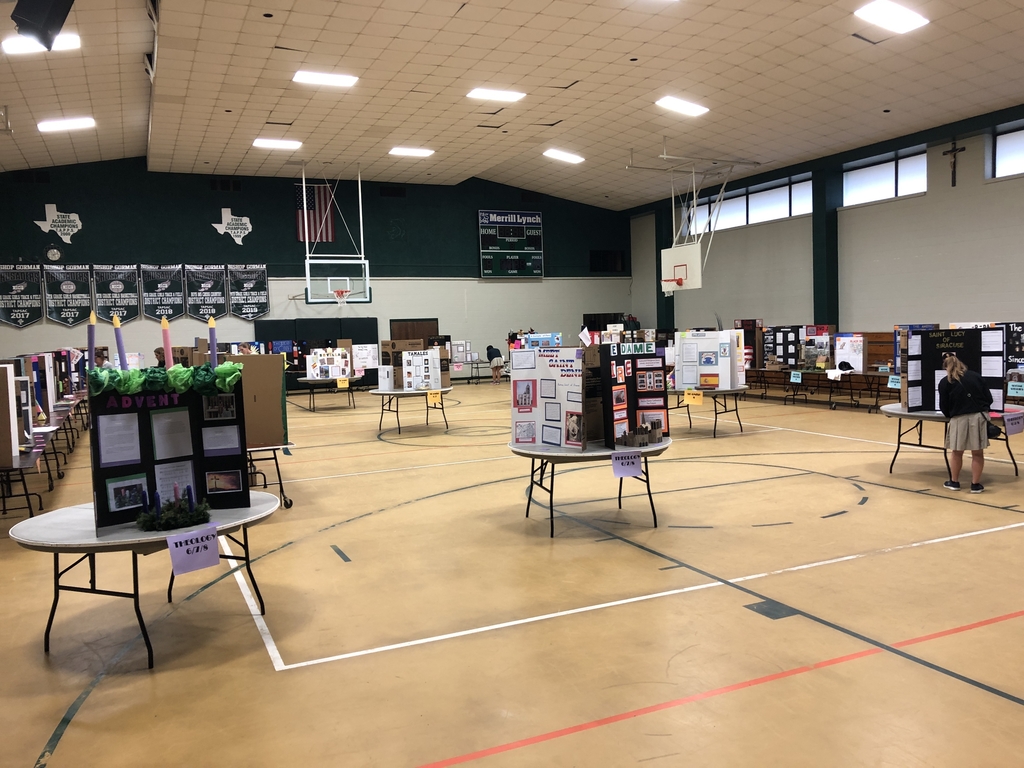 Third grade made colorful backgrounds with tempera paint and then added trees using a dry brush technique!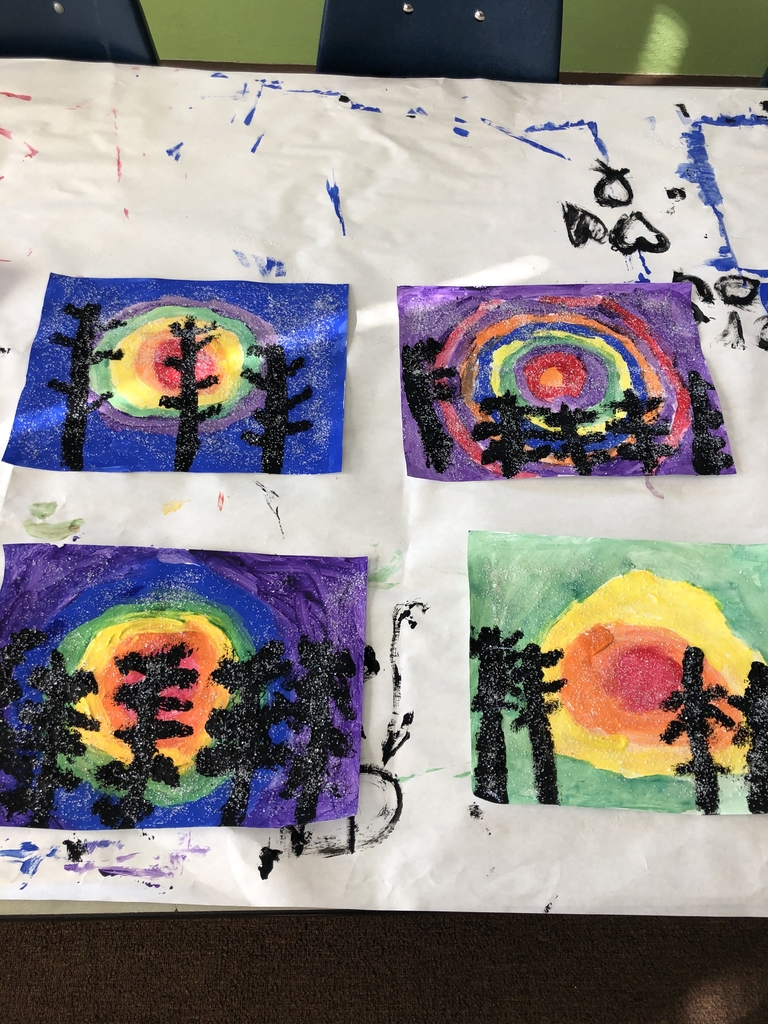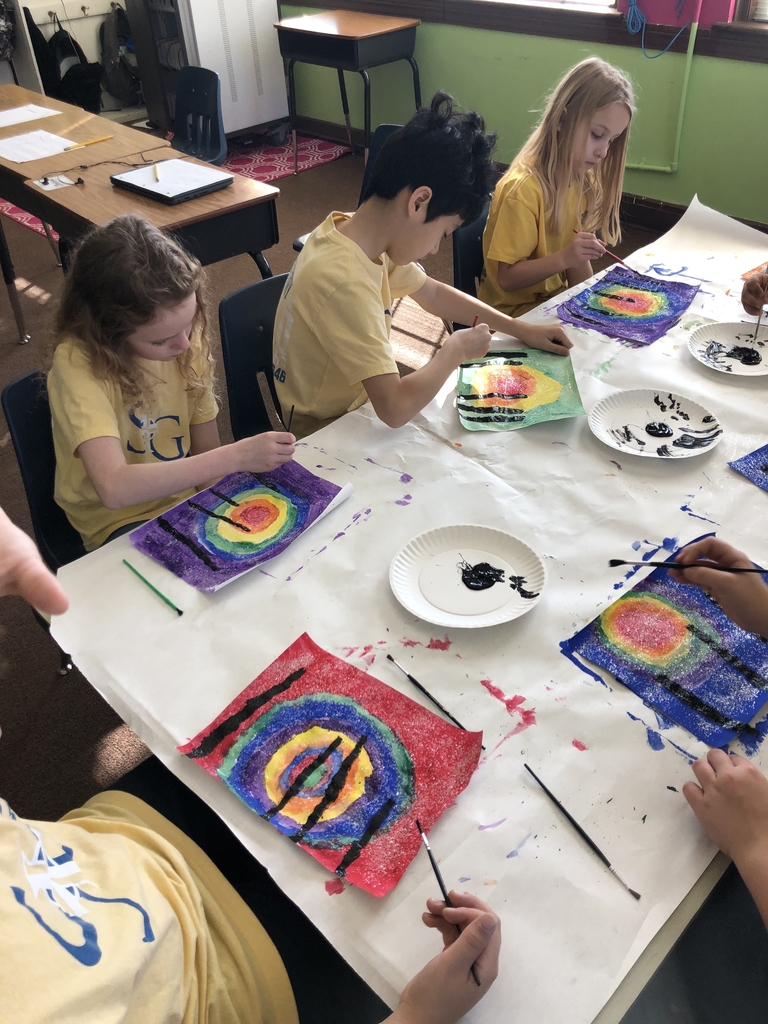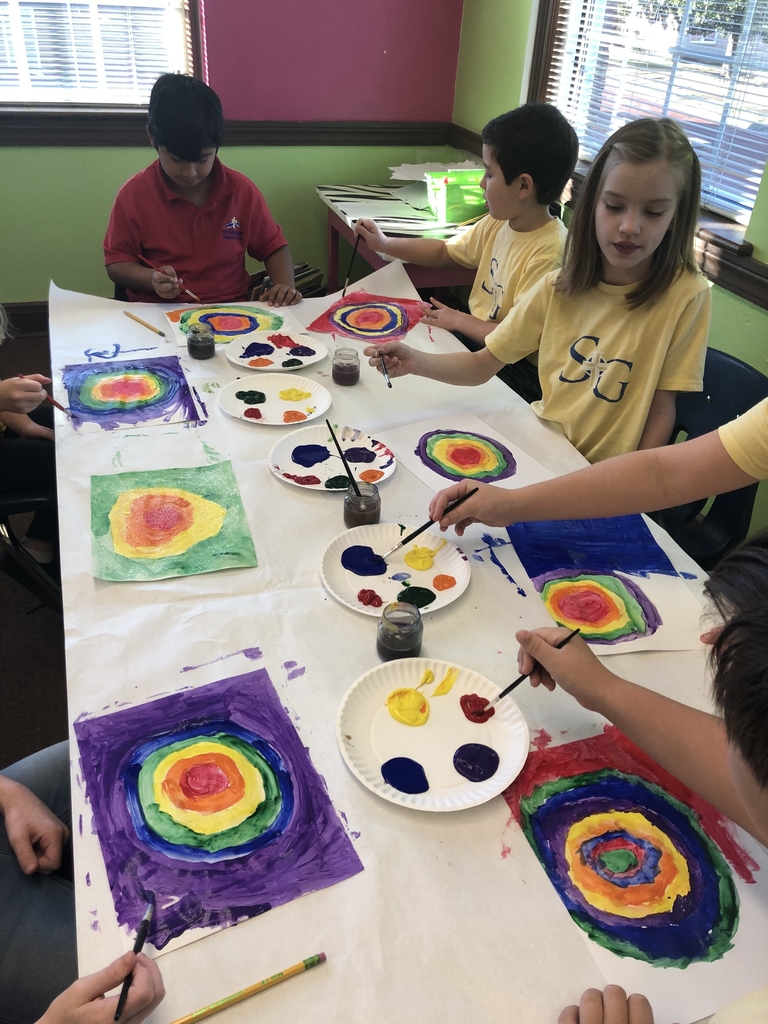 The concept of making a difference in the world was introduced to the 3rd in their last guidance lesson. We talked about not being too small to make a difference and that ordinary goodness and virtue can go a long way. Each homeroom was invited to come up with something they'd like to do for others to make a difference and they all wanted to serve the sick in some way. They will be partnering with CHRISTUS Mother Frances (more to come on that!) but today they started working on cards expressing their prayer for the sick.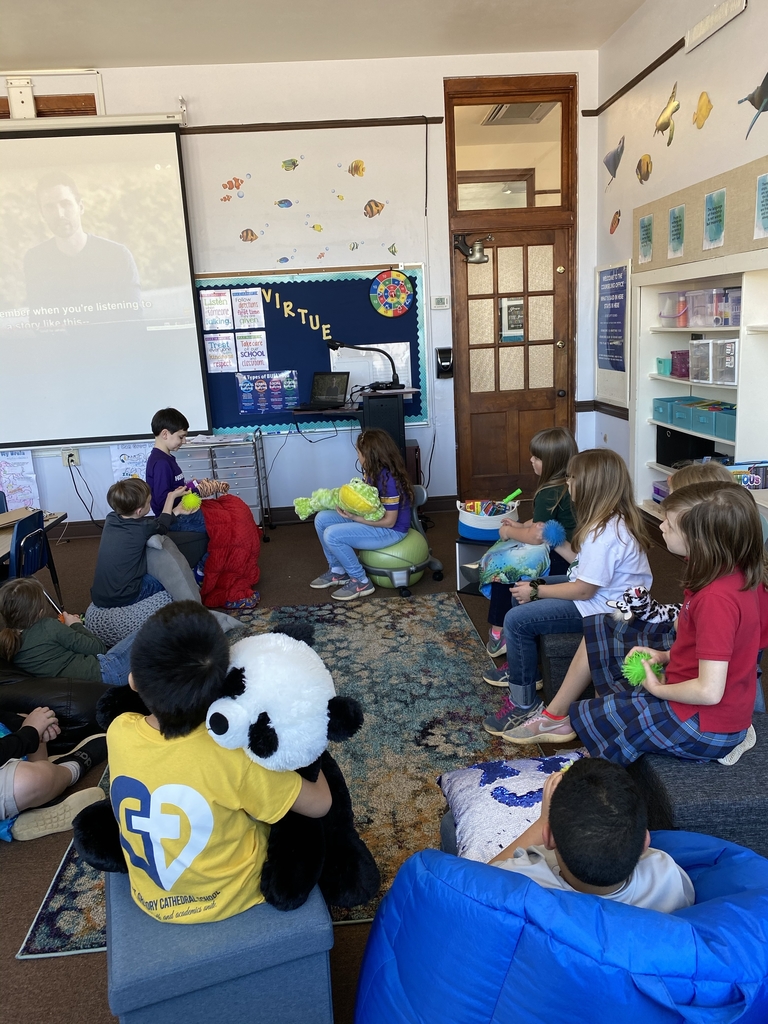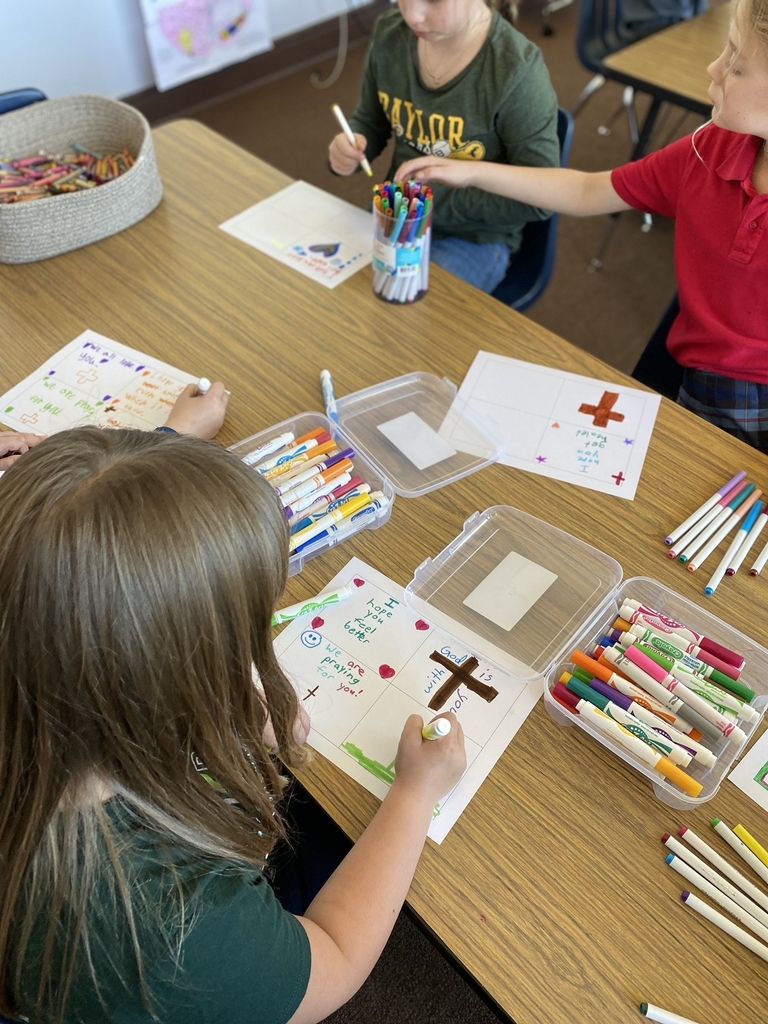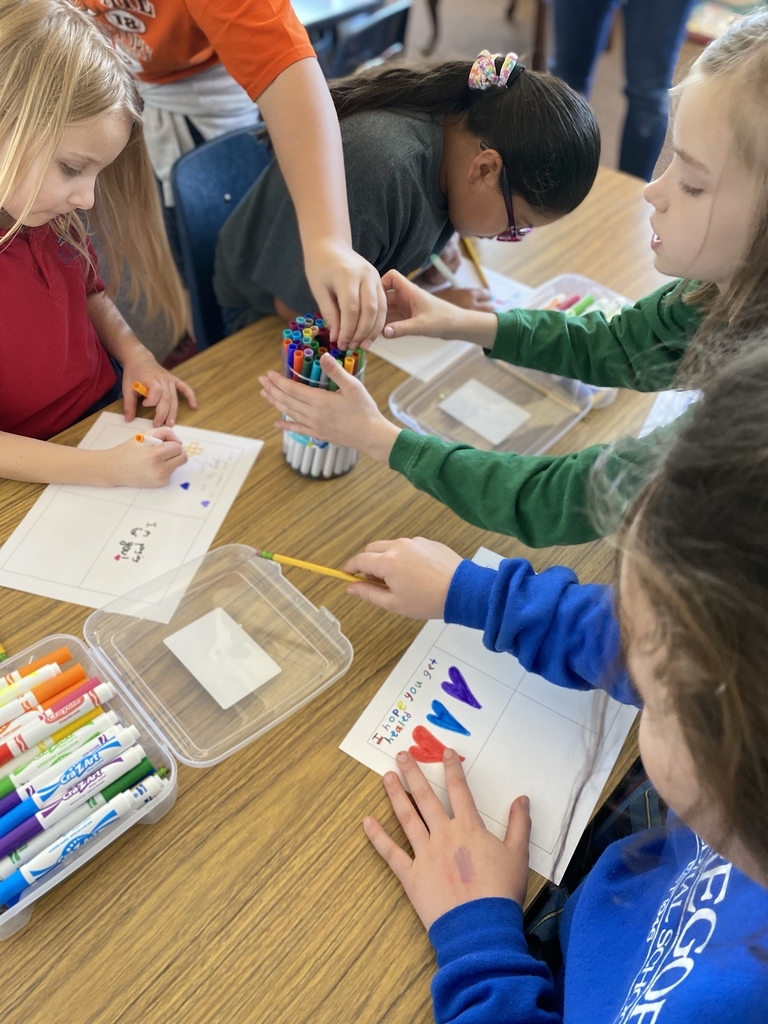 Kindergarten celebrating 100th day of school last week!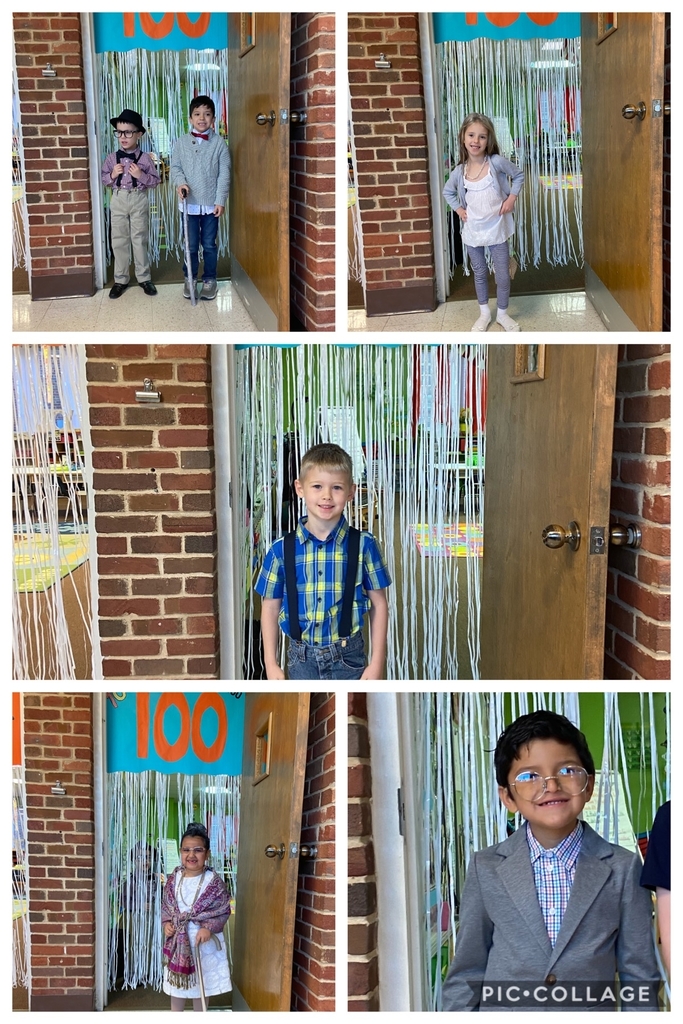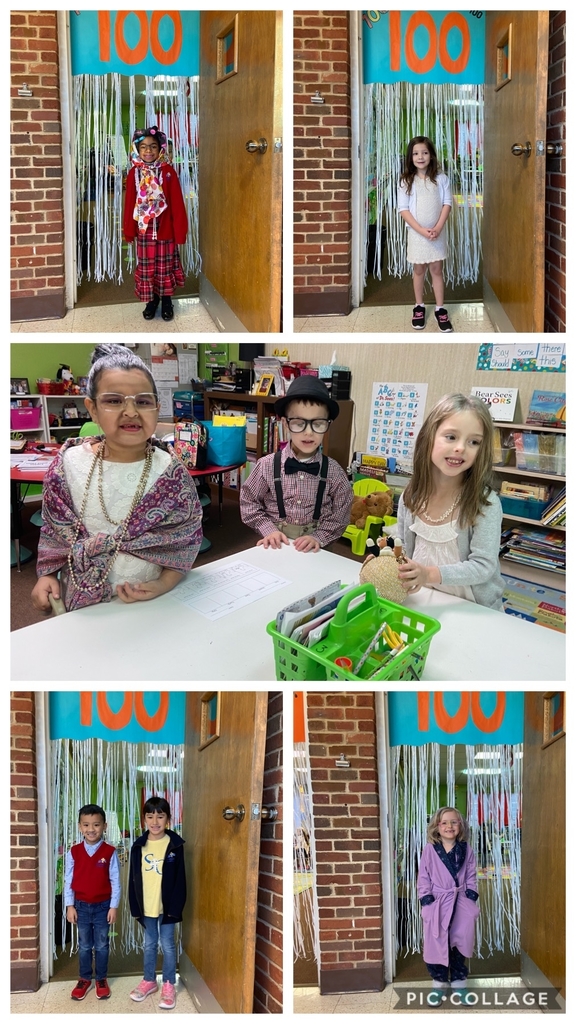 Catholic schools stays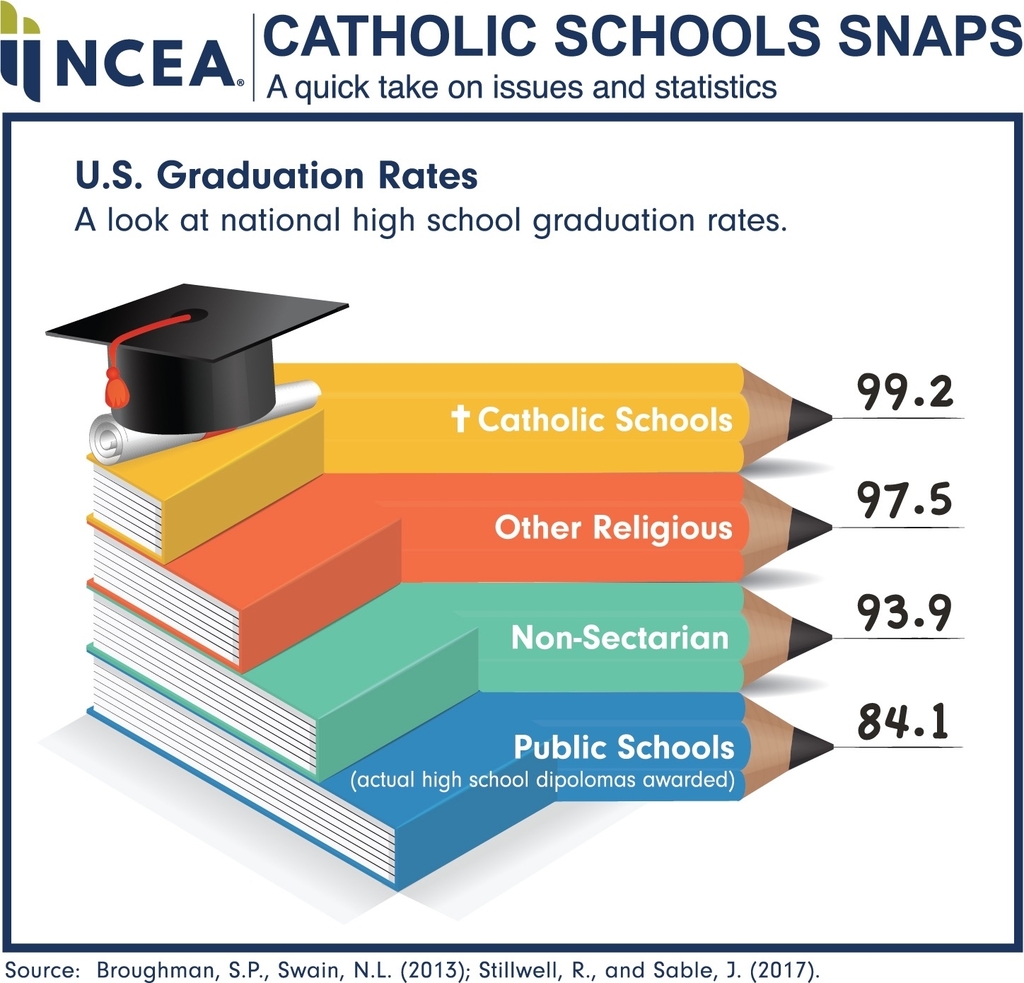 Kindergarten celebrated by dressing as "100" year old people, doing "100" exercises, building with "100" cups, and counting "100" snacks on the 100th day of school last Friday !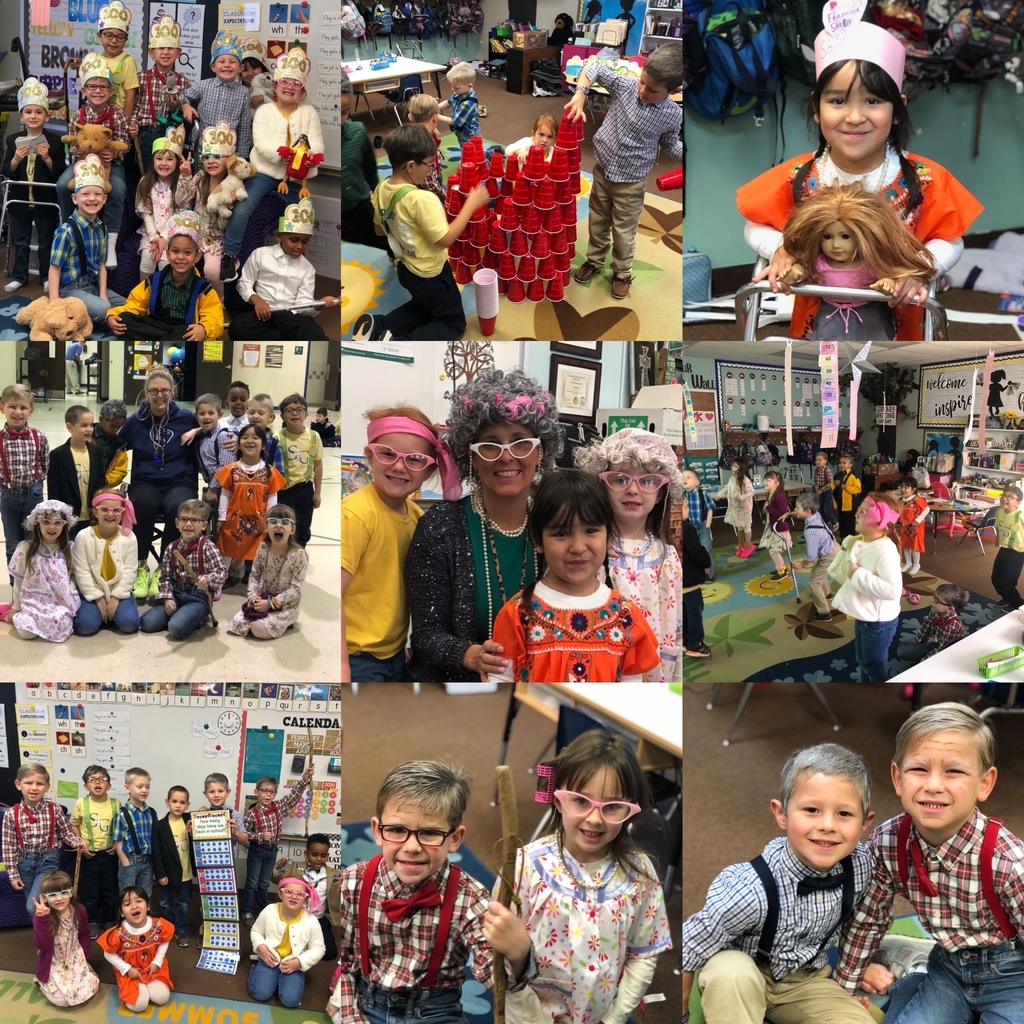 101 "Dalmatians" at the Book Fair!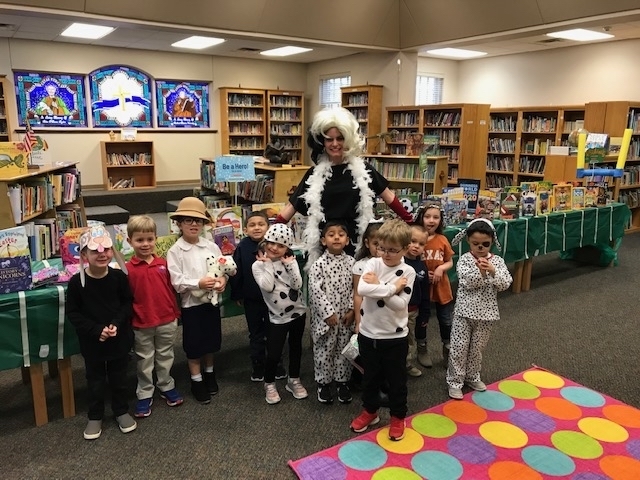 Cheerleading Tryouts!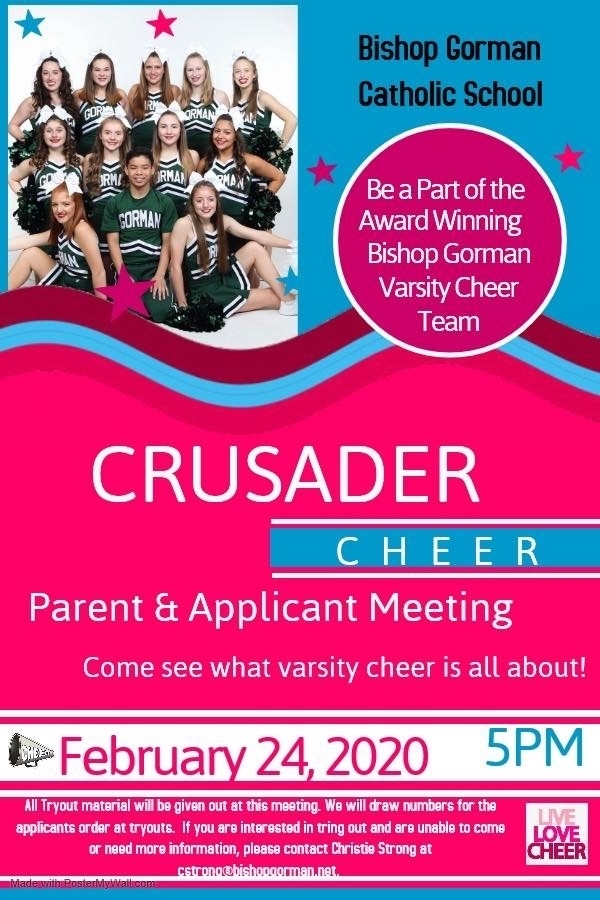 Arlington National Cemetery!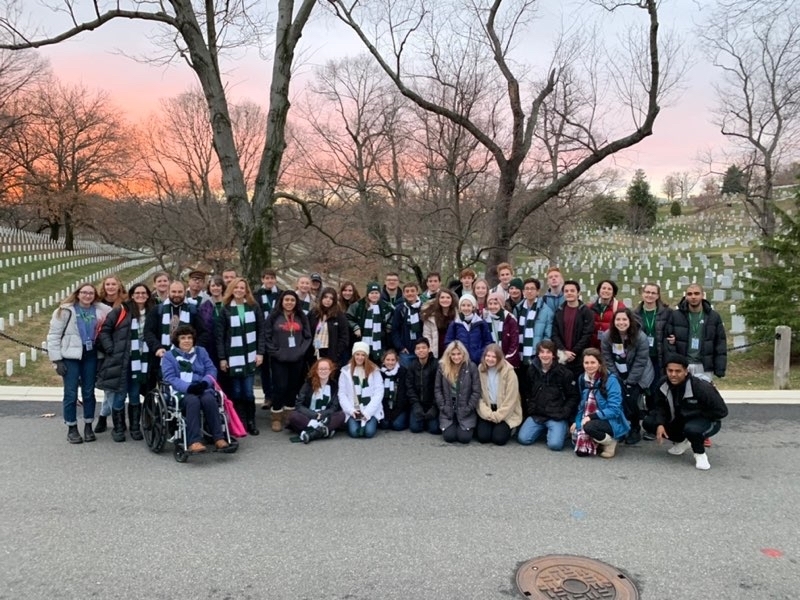 Open House!